in Russian – https://aga-tribunal.info/eibner-21-1-2021/
Renowned human rights activist and humanist John Eibner has been advocating for the rights of Christians in Sudan, Nigeria, Iraq, Syria, Saudi Arabia, Turkey, China and other countries for decades.
On July 27, 2020, he was appointed to the post of President of Christian Solidarity International (CSI). Two months later, a new genocidal war of the terrorist coalition of Azerbaijan, Turkey, jihadists with the support of a number of other countries began against the Christian Armenian people of Artsakh (Karabakh).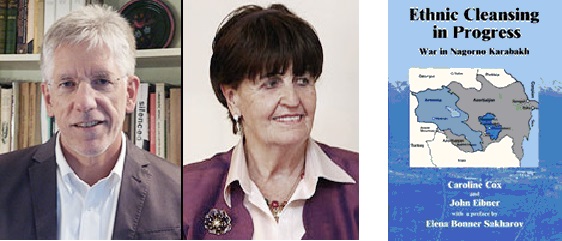 27 years earlier, in 1993, John Eibner, together with Caroline Cox on the CSI project, published the book "Ethnic Cleansing in Progress. War in Nagorno-Karabakh". And now 27 years later there is another recurrence of the crimes of genocide by Azerbaijan against Christian Armenians.
Since the beginning of this war, John Eibner, on the CSI website and other resources, has relentlessly raised and is raising his voice against those who carry out these crimes, calling on the world community, everyone to help Artsakh.
Here are just some of the publications.
It is symbolic that at almost the same time, when J. Eibner was appointed to the post of President of CSI, two months before the start of the 2020 war, Barbara Woodward was appointed to the post of Britain's representative to the UN. It was her hand that was vetoed on October 17, 2020 in favor of the continuation of the genocidal aggression of Turkey and Azerbaijan in response to the proposal of other permanent members of the UN Security Council to end the war.
This information in other resources