in Russian – https://aga-tribunal.info/symp-29-3-2021/
March 29, 2021 г. started a second phase of the International Symposium "NARRATING VIOLENCE: MAKING RACE, MAKING DIFFERENCE".
Organizer – George and Irina Schaeffer Center for the Study of Genocide, Human Rights, and Conflict Prevention (USA). 33 reports of the experts from different universities of 12 countries.: 11 from USA, 8 from Finland, 3 from UK, 2 from France, 1 expert from each country – Italy, Norway, Germany, Australia, Romania, India, Nigeria, Netherlands.
The symposium is held online via Zoom. First stage of the Symposium took place on March 15, 16 and 17. Second – March 29, 30 and 31. Working languages: French and English.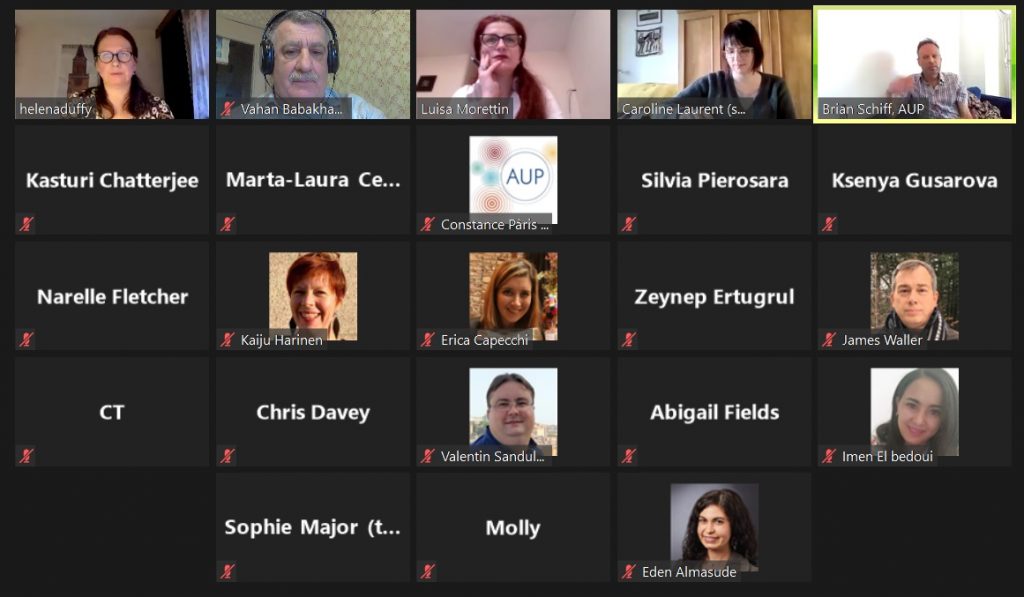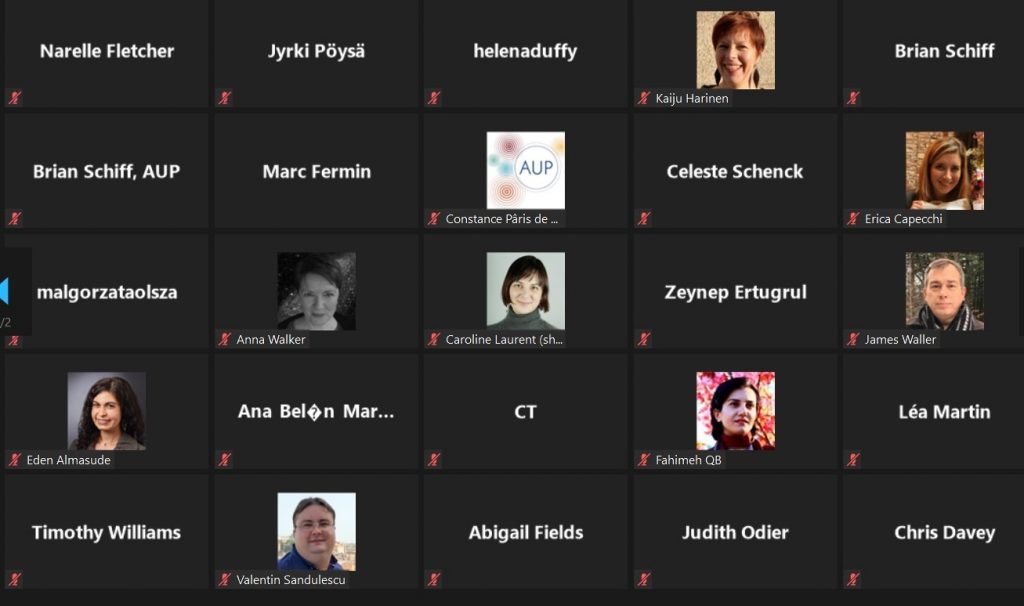 Reports on March 29
Keynote Lecture
Gérard Noiriel | EHESS (Ecole des Hautes Etudes en Sciences Sociales), France "The Rhetoric of Hate"
Section "Propaganda and Incitement I"
Luisa Morettin | NCI University London, UK "The Enemy within. The Power of Anti-Slav Propaganda in Fascist Italy"
Caroline Laurent | Harvard University, USA "Entomological Re-Appropriation of Propagandist Rhetoric: From 'Inyenzi' to 'Phalène' in Koulsy Lamko"
Section "Denial and Incitement I"
Katsuri Chatterjee | FLAME University, India "That-Which-Must-Not-Be-Named: Turkish Denial of the Armenian Genocide, Historical Legacies, and Potential Hopes for Future". About report – here.
---
On this day, March 29, Vahan Babakhanyan (Sankt Petersburg, Russia) was among the present 30 participants. He made several remarks in English to the moderators and participants on different topics.
Remark on the report of Luisa Moretin on fascism in Italy.
The first report by Gérard Noiriel was focused on radical Islam and the danger based on its hate speech. In the second report by Luisa Morettin on the topic of fascism in Italy, there was not a single word about radical Islam, pan-Turkism. As if there is no connection. Is it so?
Hitler said: Benito Mussolini was the first learner (student) of Ataturk, and he, Hitler, was the second. Germany since the 19th century has supported the Ottoman Empire and helped at least ideologically and diplomatically to the first experience of the genocide of Christian peoples in Turkey. Today Turkey supports radical Islam and international terrorism. Italy seems to support this policy of Turkey and does not condemn it, possibly due to the economic interests. We can talk about history and theory, but today civilization is under a global threat. Today there is fascism in new forms and many in Europe are silent, even talking about fascism in the past. Maybe we do not learn all the major lessons from history.
Remark to the report of Katsuri Chatterjee on the Armenian Genocide in Turkey.
A very interesting report, but it is not worth narrowing the topic down either in time or in scale. The Armenian Genocide was not only in 1915 and was not only Armenians, but also against a number of Christian nations. And what is important, the genocidal policy and crimes of Turkey continue continuously to this day, changing forms.
Replica on cooperation.
It is a pity that no one from Russia and Armenia is participating. The topics of the Symposium and reports are very interesting and important. I propose not to be limited to this format and think about how we could build a bridge and involve experienced experts from our side.
This information in another web resources