Kasturi Chatterjee (FLAME University, India) presented a report at the International Symposium on March 29. 2021.
The title – "That-Which-Must-Not-Be-Named: Turkish Denial of the Armenian Genocide, Historical Legacies, and Potential Hopes for Future".
Below are 2 slides from the presentation of K. Chatterjee. Another slide is on the top of the article.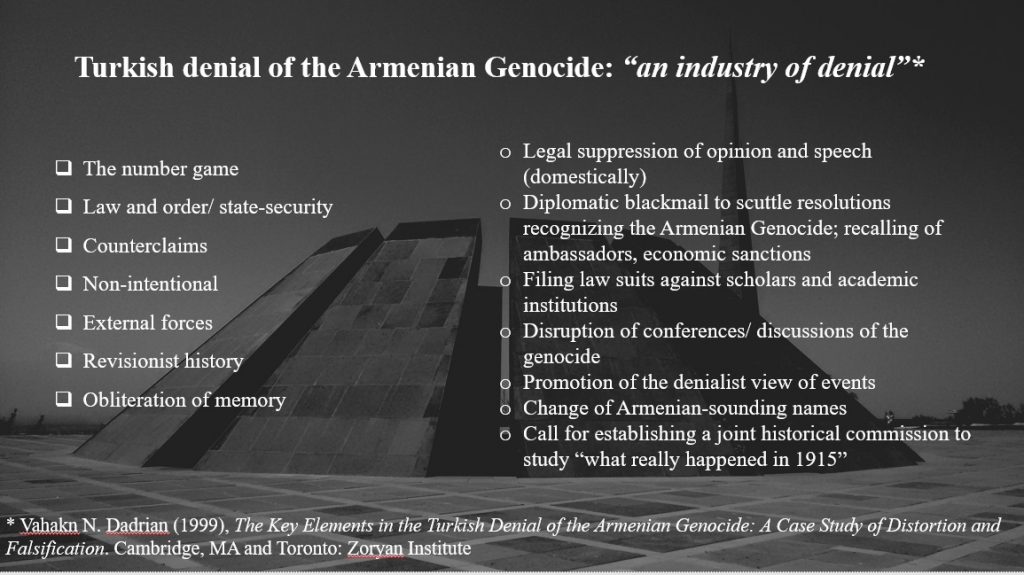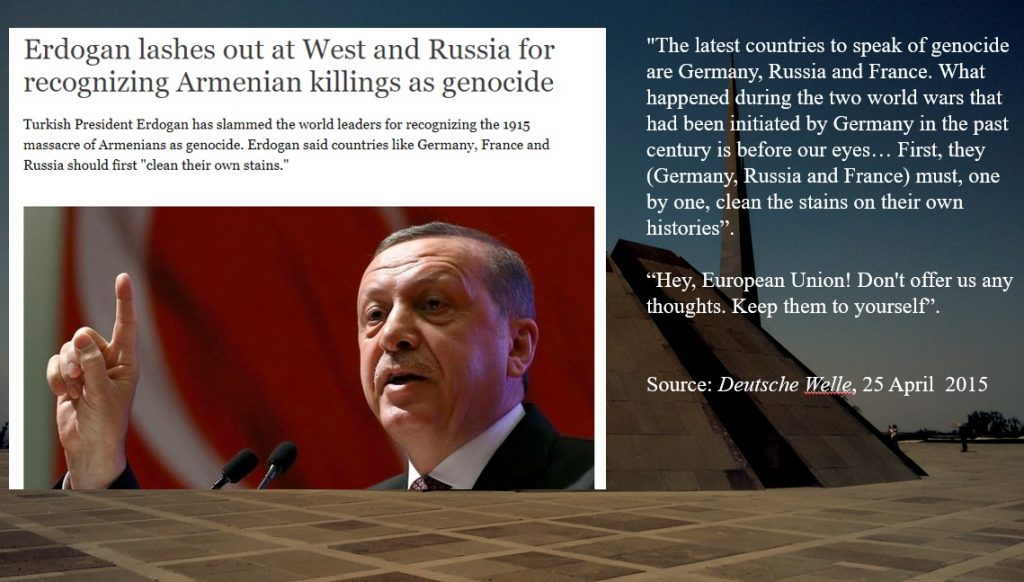 Full presentation (12 PowerPoint slides) in PDF format can be viewed here at